last weekend we went to a couple of friends' houses here in kyushu. first we went to miyazaki. the picture in my profile was taken there. it's a lovely area. my friend took us to a nice place for lunch (i had chicken nanban) and then drove to a sight-seeing place to look at the view. on the way there, her daughter, hiro and yoshi fell asleep. so, just she and i got out to see the view. here are some pictures.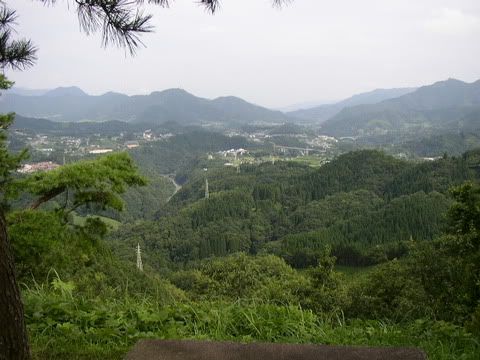 her family has a temple in takachiho, here's a lovely picture i took: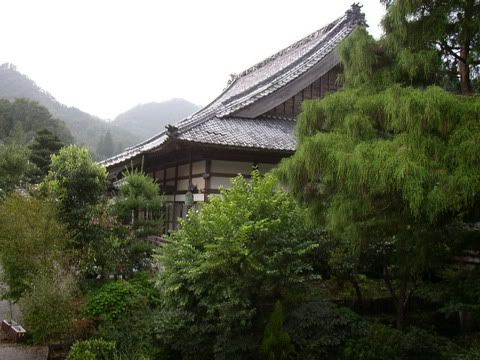 since she was very busy, we could only stay one night. well, we could have stayed longer but we wouldn't have been able to spend much time with her or her family. the timing was right anyway since an elderly neighbor died during the night and the temple had to prepare for the funeral.
since we had the weekend before us and were part of the way there, i suggested to yoshi that we go to kagoshima and visit
jenn
. yoshi and jenn's husband get along well, plus we had the chance to see midori and joey again, so he agreed. we took advantage of the etc system and got a discount on the highway.
visiting kagoshima was a blast as always. jenn and i can leave our husbands together and know that they will enjoy their time together. and there's no doubt that she and i can have a good time, too. we did loads of shopping (window and real), had a fantastic steak lunch with buckets of garlic, ice cream, book shops and baby clothes! we also went up in the ferris wheel at kagoshima station and took pictures of sakurajima!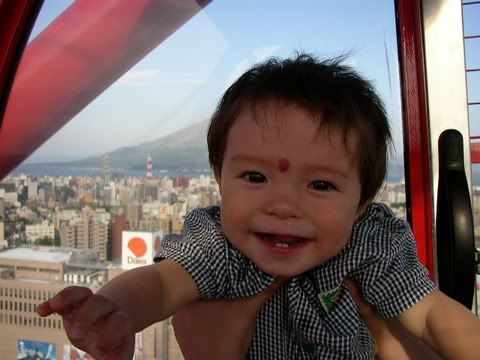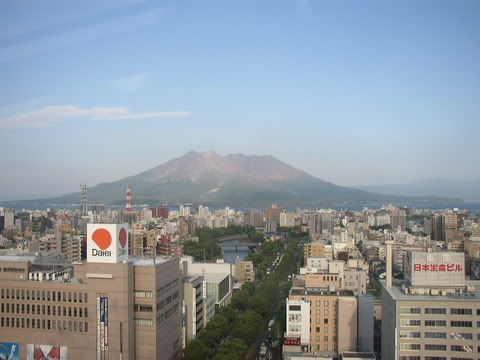 on saturday night we had dinner with midori, her husband, joey and midori's friend who was visiting from korea. i ate so much bread! i had to give my yoghurt ice cream to yoshi...here are the boys at dinner: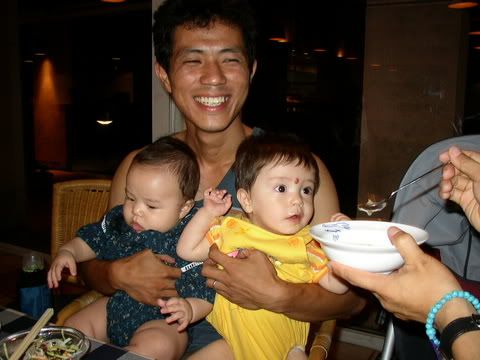 sadly, on sunday we had to return home. on sunday morning we were just vegging out and hiro pulled himself up (alone; i have helped him for about a week) on jenn's kotatsu. that was very cool!