here's proof: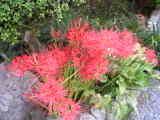 this is a flower that blooms in the fall. usually it is at the edge of rice paddies, but this one is in our garden. also, they are usually red, but sometimes white.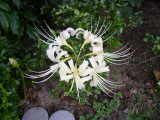 and this lovely peach-colored one is in our neighbor's garden: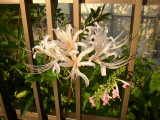 i don't like fall, but these flowers are lovely...