today was warm but cloudy, and the strong breeze felt nice, so i decided to go for a walk with hiro today. i strapped him in his stroller, put on my shoes and socks and we were on our way. halfway down the street, i saw this flower and i had to take a picture of it: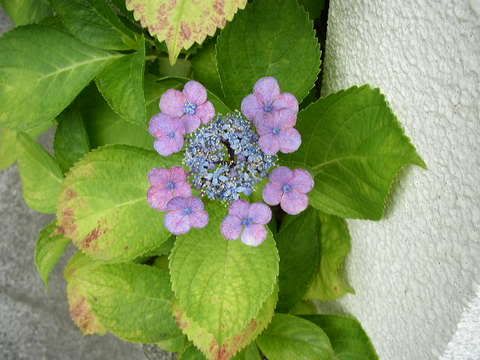 then, on the next street, there was a house that had purple flowers that's very popular with white butterflies. the wind was strong and the white butterflies were shy, but there were a couple of monarch butterflies. this guy was just hanging around...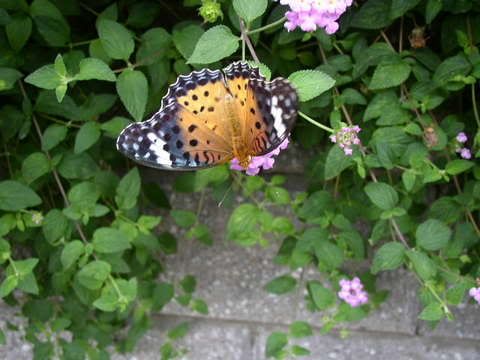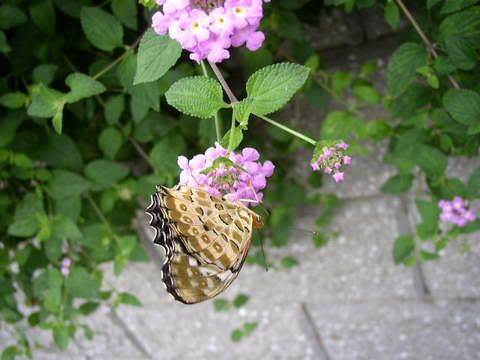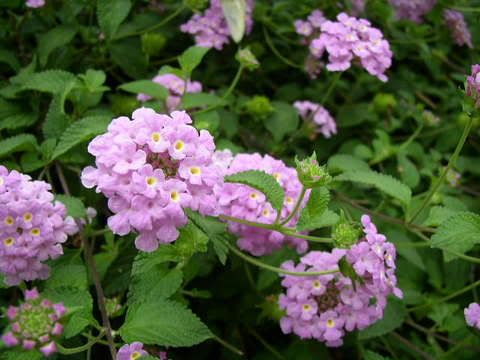 (white butterflies just flew away.)
we continued on our way and saw this cosmos.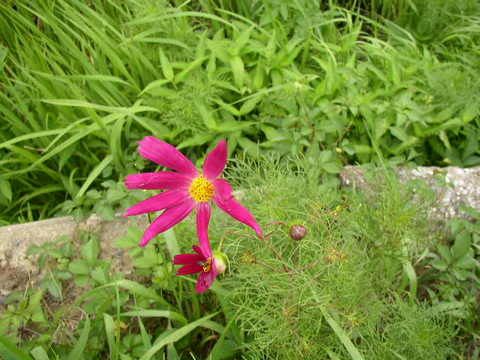 in japan cosmos usually bloom in spring or fall, so it's a bit strange that this one has bloomed. it's so hot...maybe that's why the petals look warped.
nearby was a strawberry field with a woman working in it. i thought it was quaint, so i took a picture of her.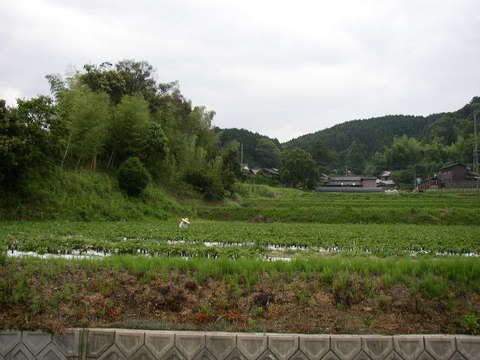 you can't see her very well...she seemed shy about me taking a picture (and i didn't ask--i feel a bit bad about that...) so i pretended to take a picture of hiro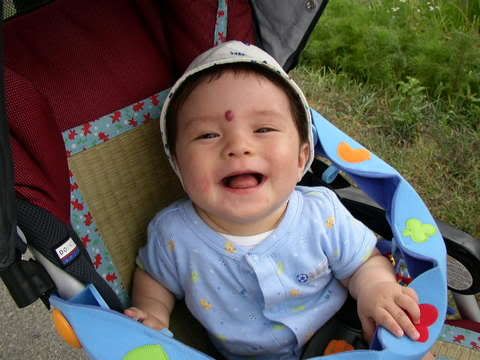 but who needs to pretend when he smiles at you like that??
then we turned up the road that goes between the rice fields. they are looking green now, very pretty.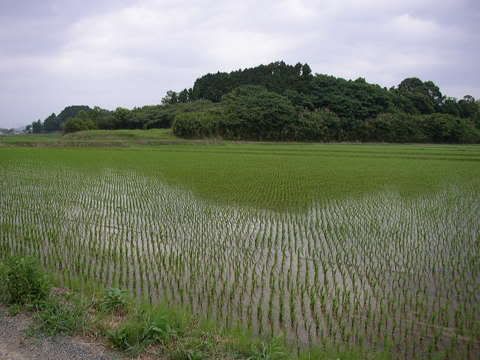 at the edge of the road was this grass, i found the 'V' pattern interesting: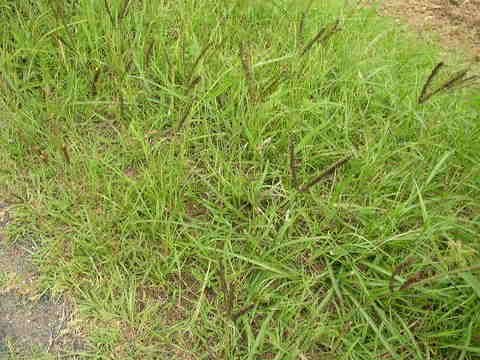 we reached the main road and turned left. actually i had to cross the road to get to the sidewalk. there was a ditch on the right side of the sidewalk. the water was actually running fast and clear so it's either a diverted stream or water for irrigation. at one house i saw these interesting plants in the water: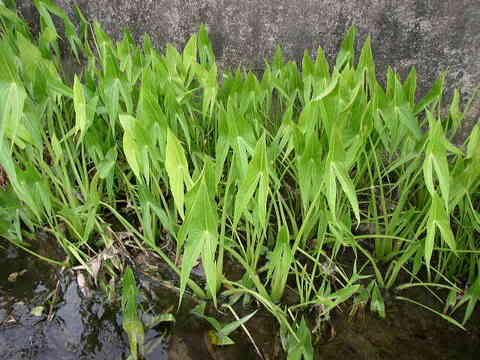 and close to there was this building: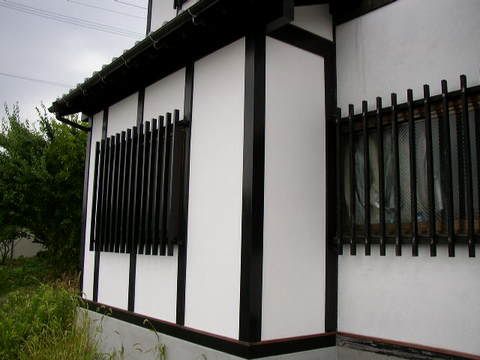 i don't know what it's for, but i thought it looked quite japanese.
the sidewalk end and we had to cross the street because that's where it continued. i had an idea of going to a shrine i had seen nearby and so i turned down a small street. i saw this water and just had to take a picture of it. maybe because i was hot and sweaty by this time on my walk and i wanted to just jump in!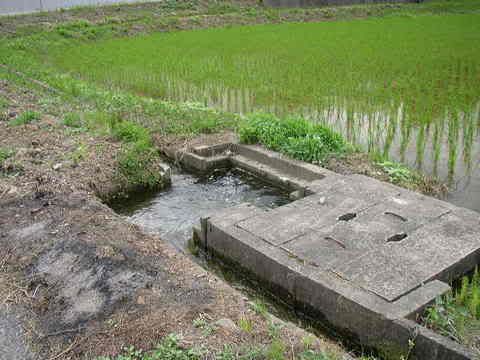 of course i couldn't because it was water for rice paddies, and it was too small!
we continued along and turned right. there were a few houses there, and i thought this view was very japanese: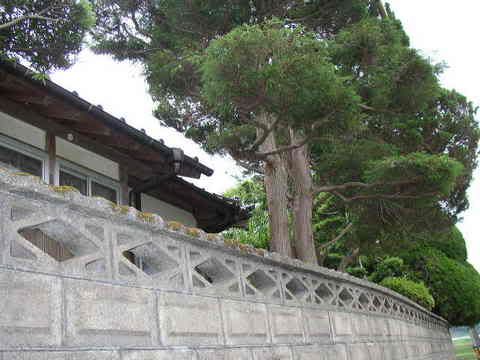 i have seen it quite often here in fukuoka. we continued along the road and reached the shrine. it was well kept but small. at the main building i was going to take a picture inside, but then i noticed a frame with two photographs in it. i thought maybe it was a memorial for someone, but then i noticed the pictures were of the emperor and emperess. so, i took a picture. there were also a couple of gargoyles on the roof of the main building, i haven't seen that very often.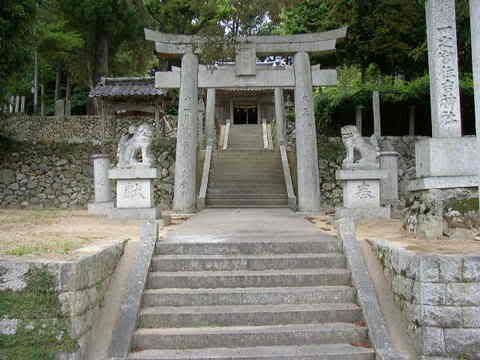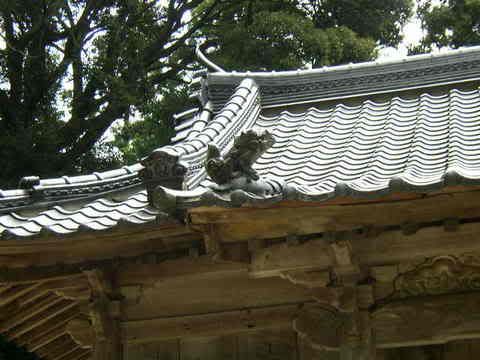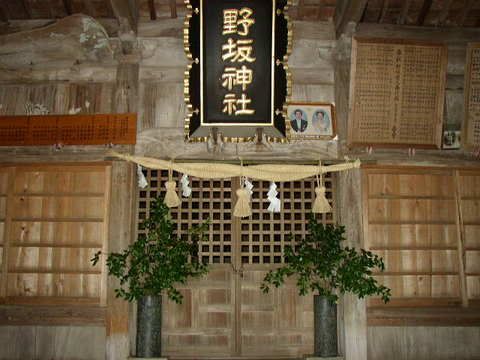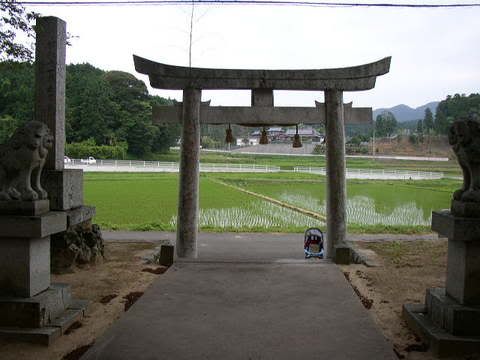 in front of the shrine are some rice paddies and the view from slightly above makes an interesting pattern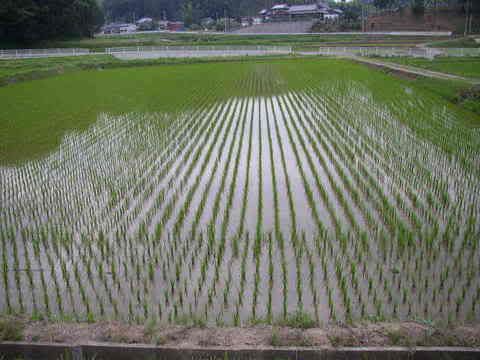 a little bit further on i noticed these morning glories growing along the ground: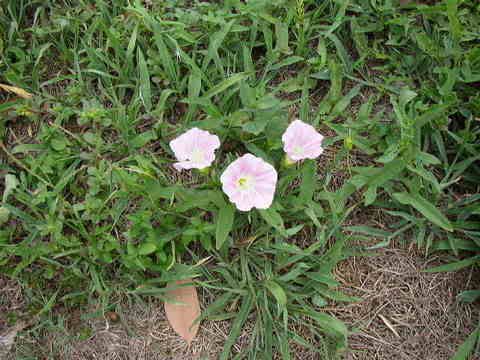 it was time to go home, because hiro was so exhausted!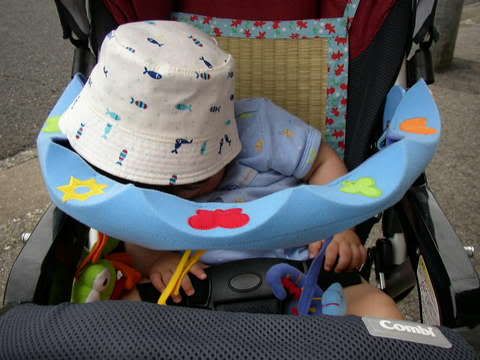 lucky for him he gets to ride in the stroller! after we got home it started to rain. it was a very nice walk.